Protect Your Workplace - XTV5110 Thermal Face Temperature Monitoring System
Main Applications
AI-based human face temperature measurement system using thermal imaging and deep learning technologies for rapid face temperature screening to help fight COVD-19.
Measures human face temperature quickly and accurately in business and commercial settings to minimize potential transmission of coronavirus.
Indicates and alerts when elevated forehead temperature is measured.
Identifies whether a facemask is on.
Plug and play, easy installation and operation.
Sends alert notification emails and/or mobile SMS along with pictures.
Sends backup records at scheduled frequency.
Built-in speaker and microphone for voice alert and communication.
Various bases and mounting gears available – desktop, turntable, floor stand and wall mount, etc.
Designed for public and private buildings to screen visitors and employees, i.e. offices, hotels, schools, ticketing boxes, shop, stores, malls, restaurants,
Easy to Use – Plug and play for receptionist area to quickly identify employees and visitors with elevated face temperature.
Support Bases – Various bases and mounting gears for any type of environment settings.
Deep Learning Face Recognition – for identifying employees and pre-registered visitors quickly. Supports up to 10,000 face detection comparison libraries.
Alerts and Notifications – Real timenormal and fever alerts. Elevated temperature data are sent via emails and/or SMS long with pictures.
Data Backup – Sends recorded data at scheduled frequency to user designated file servers
ARCOS – A cloud-based management tool for remote data access, recording and archiving, warning notification at pre-determined thresholds.
Power – Powered by 12VDC adapter. Optional battery package available for non-interrupted operations during power outage.
Data Storage – 2 GB RAM and 16GB Flash memory.
Imaging Sensors – Dual lens RGB + IR camera. 2.0 megapixel + 1.3 megapixel
Door Lock/Unlock Function – Used to lock/unlock entrance door system based on the combination of face recognition, face temperature measurement, and NFC access card (13.56MHz). NFC reader/writer is included.
Measurement Range: 35.7°C to 42°C / 96.3°F to 107.6°F
Accuracy: <+0.3°C/+0.5°F
Resolution: 0.1°C/ 0.1°F
Sensor Type: Infrared sensor + RGB camera
Display: 8" LCD touch screen
Network: WiFi (802.11b/g/n 2.4G), SIM card (LTE), Ethernet
Measurement Distance: 0.4 – 0.6m /1.3 – 2.0Ft
Face Detection Time: <1.0 sec
Network Protocol: TCP/IP, UDP
Operating Temperature: 15°C to 35°C/60F°C to 95°F
Operating Humidity: <90% RH
Power Supply: 12V AC adapter
Dimensions: 325mmx135 x 30mm/12.7" x 5.3" x 1.2"
Weight: 1.8Kg/4.0lb.
MSP Hot Seat with Maitjian Welke
CMIT Solutions is a nationwide provider of Information Technology (IT) solutions and Managed Services Provider (MSP). With more than 1000 consultants and technicians, CMIT has expertise in nearly all technologies and industries. CMIT has grown into the leading IT solution provider over 10 years of experience and strong industry partnerships. We have two offices in Silicon Valley – San Jose and Palo Alto to serve local businesses and corporations.
Partnering with CMIT Solutions of SW Silicon Valley has been one of the best business decisions we have ever made. Todd and Maijtian are a lifeline for our small business. We count on them to manage and monitor every component of our technology infrastructure. We appreciate their immediate response, remote assistance, and knowledge of the field. I couldn't imagine running the company without them.

Sara Fuentes
Sustainability Program Manager of Commercial Industrial Waste Applications (CIWA, Inc.)
We are continually looking for ways to help our clients manage their taxes and their businesses. We create value through the use of our accounting and tax expertise. Being our strategic technology advisor, Maitjian and Todd share our concerns. CMIT Solutions' professionalism, responsiveness, and genuine concern about the continued success of our firm are the reasons why CMIT Solutions of SW Silicon Valley are such valued business partners.

Karen A. Hahn
Certified Public Accountant and Certified Valuation Analyst
The way CMIT does business is just much more suitable for our type of business environment. We have deadlines and critical schedules to meet, and we need to be moving forward at all times. CMIT provides data on a monthly basis, which allows us to look at trends and be proactive with our decisions and our methods for improving our system. Every time my system improves, that means my efficiency...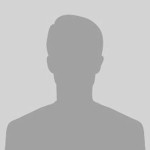 Marc Mastrangelo
VP Operations, Tel-Instrument Electronics
Whereas our systems were originally only getting backed up on a monthly basis, CMIT was able to come in and now they are automatically backed up to the server. We had a center in the DFW area that did lose everything. They made a phone call to CMIT, and CMIT was able to restore their data within a couple of hours. We're monitored on a 24/7 basis, so even if there was something that were to...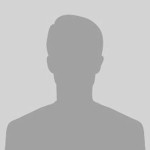 Rose Morelock
VP Operations, Children's Lighthouse
For our clinical research facility, it was better to have a preventive plan in place so that if something did break, we would be ahead of it, and it wouldn't break instead of waiting for something to happen and then fix it. So, now CMIT is monitoring everything, and we haven't had any issues so they can catch the problem before it even happens.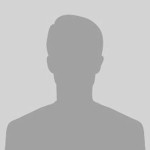 Amanda Reeves
Columbus Clinical Research
CMIT is all about peace of mind, and literally, it doesn't cost you anything because you are saving the money on me working on the computer when I'm losing business. In today's economy, you don't want to be late sending bills out, you've got to be out there because if you start falling behind you're going to see the amount of income drop dramatically. So, Greg and CMIT make us look more...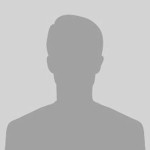 Frank Truatt
General Manager, WTBQ Radio